Effective Water Damage Restoration Melbourne
Are you looking for reliable and affordable flood damage restoration Melbourne service? Then, you can trust the service offered by Shiny Flood Restoration Melbourne. We offer a comprehensive range of restoration and cleaning services to commercial and residential clients. Our team of experienced professionals would extract the water and revive the carpet after flooding.
You could save your time and effort by hiring our team. The experts would use heavy cleaning machines and effective products to clean the debris, stains, odours, and mould. Our emergency water damage restoration services can be booked 24×7. You would get the service on the same day as well.
If you want a free quote for the service or have any queries related to the booking procedure or service, then you can
contact us
today!
Call us to get a express quote

or make bookings for any of the above services in Melbourne!
Services Offered by Shiny Flood Restoration Melbourne
We are a leading provider of various flood restoration Melbourne services. For more than two decades, we have been offering the following services to our clients:

Carpet Water Damage Services
Book the carpet water damage restoration service if your carpet has become a victim of water flooding. We would use effective and approved cleaning products to eradicate the flaws like mould, stains, dirt and odours. Our team uses methods like steam cleaning and hot water extraction to bring back your carpet's shine.

Sewage Cleaning Services
Has broken sewage pipes spoiled everything in your home or office? Don't panic! We would inspect the place and fix the source of the water leakage. We would extract the dirty water and clean everything. We would also sanitise everything to prevent microbial growth.

Water Extraction Services
Give us a call and we would extract gallons of water in one go. Whether you have a commercial property or residential complex, we would use electric pumps to extract water within a few minutes. We have blowers and dehumidifiers too. Your property would become moisture-free after our treatment.
Shiny Flood Restoration is a call away! Hire us for the emergency flood restoration Melbourne and get rid of all the negative consequences of flooding.
Benefits of Choosing Shiny Flood Damage Restoration
If you are living in or around Melbourne, then you trust our services blindly. We are a household name in the city and provide the following perks to our clients:

Quick Mould Removal
Our flood restoration Melbourne specialists can quickly remove the mould from all the antiques, upholstery and walls. We know the right techniques for mould removal and don't allow it to affect your health.

Expert Tips
Our certified and experienced cleaners and workers would suggest the best flood damage prevention tips. They would inspect the property and give advice on making a few changes as well.

Reduces Property Damage
Timely removal of water and the use of the latest cleaning techniques would protect your property from serious damage.

Assistance in Insurance
We have immense experience in flood damage restoration. We know many insurance companies and claim settlement procedures. Our team would help you in settling insurance claims.
Our Flood Restoration Process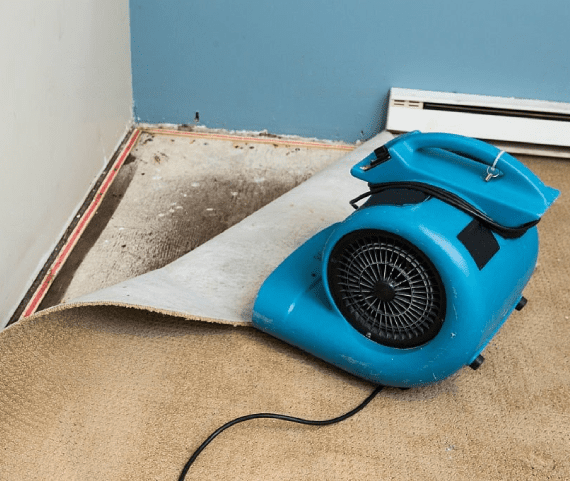 Step 1: Property Inspection
The flood damage Melbourne is assessed by the experts. Our professionals check every corner of the property and find out the causes of water damage. They determine the severity of water damage and make a suitable plan.

Water accumulation in a house or office has a negative impact on health. Our experts believe in removing the water as soon as possible. Instead of traditional methods, we use modern pumps to extract the water.
The experts at Shiny Flood Restoration Melbourne follow an organised and effective procedure to restore the damage done by water. The following steps are involved in the procedure:

Step 3: Cleaning and Sanitising
Carpets, drains, toilets, walls, windows and many other spots in a residence or workplace are cleaned with help of advanced methods. After the removal of stains, odours, debris and mould, we disinfect the carpet and other objects with help of sanitisers.

We ensure that everything dries up after the cleaning procedure. We use blowers, dryers, fans, natural air and even dehumidifiers to eliminate moisture from a room.
To treat the problem, it is important to know its cause. The water damage could occur because of many reasons. In residences and offices, the following things become the cause of flooding:
Broken or Burst Sewage Pipes
Blocked Drains and Sewage Line
Cracks and Holes in the Roofs and Ceilings
Faulty or Overflowing Washing Machines and Dishwashers
The water from these sources could be clean, grey or black. It could contain chemicals, toxins or faecal matter. Make sure that you book the flood damage restoration Melbourne service before it gets too late. For more details, feel free to contact Shiny Flood Restoration Melbourne!
What do Our Specialists do?

In this treatment, we use a hydro jetting machine to clean the sewer lines. We also remove the toxic water that comes back into the property because of blocked drains.

We know how to remove mould from the carpet and walls. We use anti-fungal products and use different tools to kill the fungus.

Our team uses deodorants to remove the stinky smell coming out of the objects soaked in contaminated water.

Our experienced cleaners use different carpet cleaning techniques like hot water extraction, dry cleaning and steam cleaning to eliminate the dirt and stains from the carpet.

No matter how big your property is, we would extract all the water within a few hours. We use technology and expertise to provide amazing solutions to our clients.

Flood damage Melbourne must be addressed at an initial stage. Leaving the carpet and other objects wet could lead to the formation of mould and germs. Our experts ensure complete dryness by using various kinds of machines. They leave no scope for the germs to grow.

To prevent health risks, our professionals disinfect the surfaces. We understand how toxic sewage water or flood water can be. That's why we use sterilisation methods and products to make the property hygienic for you.
Call us to get a express quote or make bookings for any of the above services in Melbourne!
Useful Tips to Follow Before and After Flood
Water damage restoration Melbourne could be a complicated task. But, you can make things easier by following these tips before and after the flood:
Contact Us for Flood Restoration in Melbourne!
If your house or office is flooded with water, then you can contact Shiny Flood Restoration Melbourne right away! Book our emergency flood damage restoration Melbourne service and get everything done at an affordable price. We are the topmost provider of water damage restoration services and would ensure 100% customer satisfaction as well.
FAQs on Water Damage Restoration Melbourne