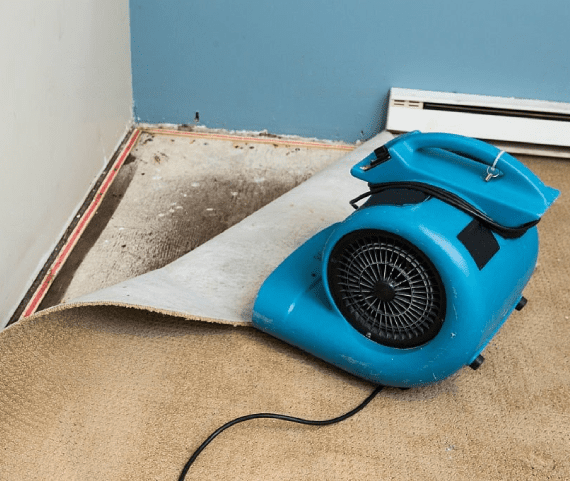 Affordable Flood Damage Restoration Services in Brisbane
Has the recent flood caused severe destruction at home? Are you unable to extract the water from carpets? Don't worry! Contact Shiny Flood Restoration Brisbane. You would get a variety of treatments for flood damage Brisbane under one roof. Our company has been ruling the industry for many years. From commercial property owners to house owners, everyone trusts our services.
We help people in an emergency situation by giving them solutions like water extraction, cleaning and drying. We are proud to have an experienced team that can restore flood damage with help of advanced methods and machines. To fulfil urgent requirements, we provide the option of emergency or same-day booking. To book the service, you can either call us or send us a message via the contact us form. We would be happy to help you!
Speak to one of our water damage restoration Brisbane specialists today if you have a water damage problem
Why Choose Us for Flood Restoration Brisbane?
Shiny Flood Restoration Brisbane is an established name in the industry. We have gained the trust of many people in Brisbane by providing them with quality services. The perks offered by our company are as follows:
Why Flood Damage Restoration Brisbane is Important?
Water damage restoration Brisbane holds utmost importance in a flood emergency. The services offered by us could help you in multiple ways:
Professional water damage restoration services help in preventing the risks like allergies and infections. Deep cleaning methods along with disinfection ensure that no germs are left on the objects.
Experts could prevent damage to your property by extracting the water within a few minutes. They could inspect the property and use the most useful cleaning method for flood cleanup.
Customised Flood Restoration Plan
The specialists have the capacity to make a customised plan after analysing the condition after the flood. They could use the right products and tools to recover from flood damage.
Quick and Hassle-Free Solutions
The emergency flood restoration Brisbane services are important because they provide a quick solution to all the major problems that occurred after the flood.
Flood damage Brisbane Services that We Offer in Brisbane
If your area has been affected by flood damage, then contact Shiny Flood Restoration Brisbane right away and book one of the following services:

Water Extraction
Hire us and get the water extracted from your property within no time. With help of technology and expertise, we tend to remove the water as quickly as possible.

Carpet Damage Restoration
Is your carpet completely soaked in mud and water? Book this service and we will revamp it with help of our modern carpet cleaning solutions.

Sewage Cleaning Service
For sewage and blocked drain cleanup, you can rely on our service. We have the right tools and products that would be beneficial in eradicating dirt and germs.
We are known for our diversified services. You could get the perfect solution for a flood-related problem from our company. Here is what we have incorporated into the flood damage Brisbane services:
Flood-Damaged Carpet Cleaning
Is a wet carpet posing threat to your safety? Call us right away. Our team would employ modern methods and heavy machines to eliminate the dirt and stains from the carpet. Our service would be sufficient in restoring the water damage.
Sewage Cleaning
Is sewage water entering your home through broken pipes, blocked drains or toilet seats? We know the technique to clean the sewer lines. We would remove the blockages and clean the sewage mess by using relevant machines and products.
Mould Remediation
A mouldy carpet is considered harmful to human health. But, it could be removed and destroyed with help of some anti-fungal products. We have a team of trained workers that could make your carpet mould-free.
Disinfection Service
The toxicity of black water is too high. To deal with microbes and germs, it is crucial to sanitise everything after cleaning. At Shiny Flood Restoration Brisbane, we use safe sanitising products to make a place germ-free.
Structural Drying Service
From walls to carpets, we can dry everything with industrial-grade dryers. We have moisture checkers that could be used to check the level of moisture. For reducing indoor humidity, our professionals use dehumidifiers.
Emergency Flood Restoration Brisbane Procedure
People hire the experts because they provide complete relief against flood damage. In our company, we generally follow a systematic procedure to get the best outcome:

Assessment
Before starting the cleaning treatment, the experts check the property properly. They identify the causes of water damage and try to determine the intensity of water damage. The details gathered in this step help in chalking out a perfect plan.

Extraction of Water
After flooding, the rooms often become filled with water. The experts start by removing the furniture. They use an extraction pump and remove the water within a few hours.

Flood Damage Cleanup
With help of shovels and other tools, the experts eliminate the debris, mud and waste materials from the property. They clean the walls, windows, doors and other things with cleaning agents and clean water.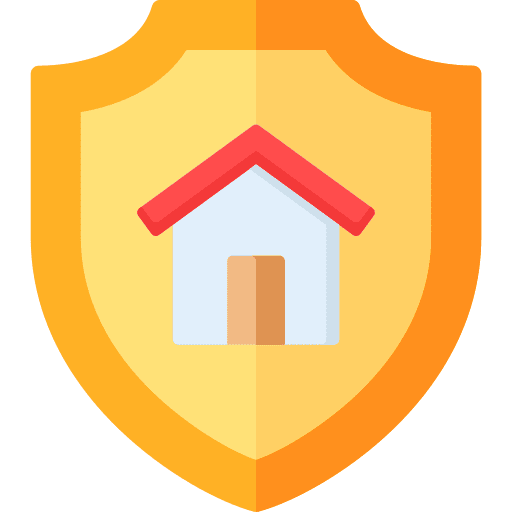 Sanitisation and Deodorisation
It is an important part of water damage restoration Brisbane. The experts use approved and effective sanitisers to sterilise the carpets and other objects. They use deodorant powders and sprays to suppress the foul odours.

Drying
Indoor humidity and moist carpets could attract mould and bacteria. It is necessary to dry the surroundings within a few hours to avoid mould and mildew. Our professionals have dryers and dehumidifiers that speed up the drying process.
Tips to Follow in Flood Emergency
Floods can invade a city at any time. But, you can deal with the situation smarty by following a few tips given by our flood damage restoration Brisbane experts. Consider these things and prevent the damage from becoming severe and permanent: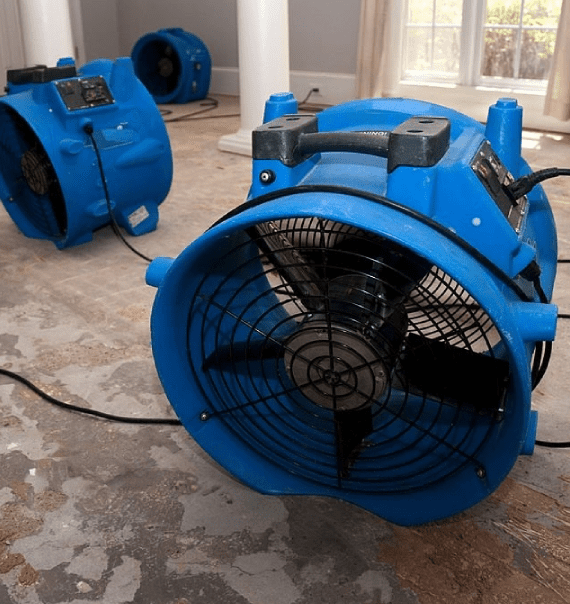 Contact Us for Emergency Flood Restoration Brisbane
Now, you can prevent the possible side effects of water flooding by booking the flood restoration Brisbaneservice from Shiny Flood Restoration. Our company would provide you with multiple services at budget-friendly prices. We serve various clients in Brisbane and its nearby areas. To get the quote, you can call us on 0480091286.
FAQ On Flood Damage Restoration Brisbane