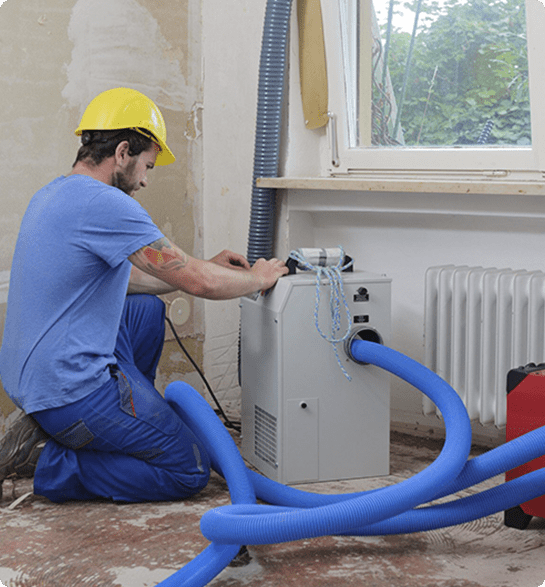 Emergency Flood Damage Restoration Services in Canberra
Are you looking for a complete range of flood damage restoration Canberra services? You have come to the right place! At Shiny Flood Restoration Canberra, you would find high-quality services at affordable prices. We have a team of trained and certified people that can tackle flood emergencies with ease. Our experts visit every corner of the city and ensure that the house owners and commercial property owners get relief from the flood damage on the same day.
You could protect your health and personal property from significant loss by hiring our water damage restoration Canberra services. Our treatments are eco-friendly, quick and reliable. With modern technology and a perfect selection of products, we are able to ensure a 100% customer satisfaction guarantee. If you want our professionals to prevent flood damage, then call us right away. Our helpful customer care team would assist you in the booking process.
Importance of Emergency Flood Restoration Canberra
Flood damage restoration services are important for property owners because they could provide various benefits. Have a look at the reasons why you should book flood restoration Canberra services within 48 hours of flooding: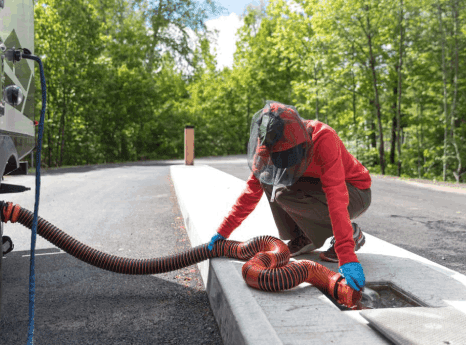 Preventing Health Problems
Your health gets badly affected by contaminated flood water. The germs, toxins and chemicals in the water could be dangerous to the wellbeing of people. Problems such as skin infections, respiratory tract infections and pest infestations could increase because of dirty water. You could prevent the ill effects of flooding by seeking help from experts.

The cost of recovery after the flood damage could be too high for a property owner. After all, wooden structures, valuable antiques, furniture, carpets and many other things get ruined because of excessive water. To stop the damage from increasing, you can book cleaning and restoration services.

Professionals have access to industrial-grade equipment. They can clean and extract water within a few hours. Hiring professionals could give you peace of mind.
Advantages of Choosing Shiny Flood Restoration Canberra
Flooding and water leakages in the house or office could turn into a disaster within a few hours. You need help from a reliable company to prevent the destruction. Here is why you could rely on our services:

Our experienced flood damage Canberra specialists don't take many days to complete the work. On the very same day, they would ensure that cleaning and restoration work is done.

In our company, we have provided the best equipment to our experts. They use the products perfectly and bring out the best outcome.

Our company provides various useful services at a budget-friendly price. We use top-notch cleaning agents and revive the condition of all water damaged products.

Help with Insurance Claims
Do you need help with insurance claims? Then, you can get help from our company. We are a licensed company and could give you proof of the water damage.
Our flood restoration Canberra Services
Shiny Flood Restoration Canberra is a well-known company. We have been providing a comprehensive range of services for many years. Check out the services that we offer and choose the best one according to your requirement:

Blocked drains, broken and damaged pipes, and uninterrupted flows could lead to sewage back up. The water that comes out from sewage pipes is considered black water. The toxicity is high and could spread diseases. To ensure the safety and cleanliness of the property, you can hire our specialists.

Water-Damaged Carpet Cleaning
Our flood restoration Canberra experts use methods such as hot water extraction, steam cleaning, and shampooing to remove the debris, mud, stains, odours and microbes from the filthy carpets.

This is an important service that helps in quick removal of water from the flooded area. Our experts make use of the latest water extraction machines and dry out the place within a few hours.

When water stands in a place for more than 48 hours, it becomes the reason for mould formation. This fungus not only degrades the carpets and furniture but also affects the fitness of your loved ones. Our emergency flood restoration Canberra experts remove the mould with help of relevant tools and products. You can hire us on time to get rid of mould.

Wet Carpet and Structural Drying
If your carpets, walls, ceilings, furniture and other things are wet because of the flood, then you can rely on this service. Here, we have dryers, blowers and other equipment that could eliminate humidity and moisture within no time.

After cleaning everything deeply and removing the moisture, we sanitise every object and place with help of sanitisers. Only tested and health-friendly sanitisers are used to exterminate microbes.
Contact us for a express quote on your Water Damage & Flood Restoration in Canberra
What Causes Water Flooding?
Suppose you ate sitting on your couch and suddenly lots of water comes up through the floor or doors. Flooding could happen at any time due to many reasons. It is necessary to know the cause of water damage to treat it. Some common sources of flooding are as follows: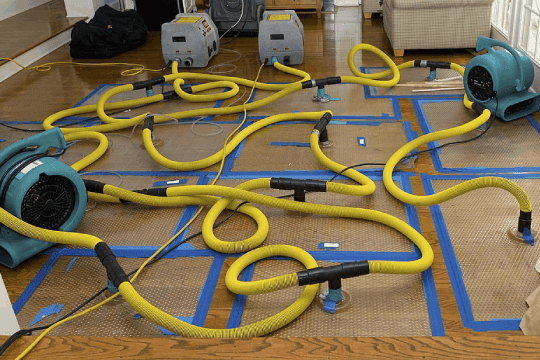 Method of Water Damage Restoration Canberra
Floods cause gradual damage and it should be stopped at the correct time. The services offered by Shiny Flood Restoration could be perfect for preventing negative consequences. Our experts follow these steps to restore the water damage:

Assessment of Property and Damage
Our specialists pay a visit to your property after the booking confirmation. We evaluate the damage and toxicity of the water. We make a personalised plan and select suitable products, machines and treatments for flood damage restoration.

Drawing dirty floodwater from the room can't be done with manual equipment and buckets. Our team uses technically advanced water extraction machines to remove the water immediately.

We start the cleaning process by removing the mud and debris. To make space, we remove the furniture and discard the damaged products. We execute advanced cleaning methods such as mould removal treatment, stain removal treatment, hot water extraction and steam cleaning for eliminating the dirt from the carpets, furniture and walls.

We use many tools to dry out the wet areas quickly. To prevent bacterial growth, we sterilise and disinfect everything too.
Tips to Follow Before Arrival of Experts
There are a few things that could be done by you before the arrival of the flood damage Canberra team. These practices help in restricting the damage from spreading:

Wear protective clothing to prevent electric shocks, injuries and infections.

Throw away all wet food packages and damaged products.

Unplug all electronic devices.

Open the windows and allow the air to circulate.

If there are leakages in pipelines, then call a plumber as well.

De-clutter the basement area.

Take everything to the upper floors of the building.

Send your kids and household pets to a safe place.
Contact Us for flood damage Canberra
Worried because of water logging? Call Shiny Flood Restoration Canberra right away. We would allot a time slot for you. Our team would be there at your place at the right time. Effective and effective techniques used by us would be helpful in controlling the situation.
Frequently Asked Questions
FAQ On Water Damage Restoration Canberra